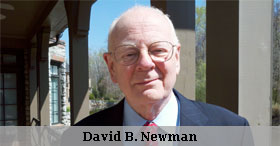 Are you struggling with back taxes? Do you need help securing a tax settlement in order to beat ongoing tax problems? Do you need financial advice related to starting a new business, or legal representation in tax court? For these and other tax services, you can turn to David B. Newman, LLC. We're Charlotte's source for experienced and knowledgeable tax help. Our licensed and insured tax attorneys have four decades of experience in the tax resolution industry, and we care deeply about bringing our clients the best possible results. No matter how serious your tax issues, we can help. Call or e-mail us today to learn more, and to schedule your free initial consultation! 
Tax Resolution Services
Tax Return Preparation
Licensed & Insured
40 Years of Experience
Free Initial Consultations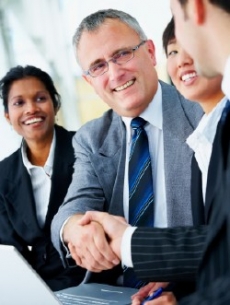 Since 2010, David B. Newman, LLC, has been based right here in Charlotte. We provide tax preparation and tax resolution services to individuals and businesses throughout the local area, including in Concord, Harrisburg, Huntersville, Matthews, Mint Hill, Mount Holly, Rock Hill, and beyond. When you call to discuss the tax services you need, we'll listen to you describe your tax issues and, after your initial consultation, get right to work. Our goal is to provide efficient and effective IRS assistance, so you can move forward and leave your tax problems behind you.
Our tax attorneys have 40 years of experience in the tax help business. We call upon that experience with every client, drawing from our wealth of knowledge of federal and state tax codes to ensure we give you excellent service. Whether you come to us for tax preparation for the current year or you owe back taxes and need us to negotiate a tax settlement on your behalf, we'll work to create a plan of action that's tailored to your specific needs and circumstances. You'll never receive cookie-cutter tax assistance from David B. Newman, LLC. We know how to get the job done properly.
Get more information about our firm and the tax resolution and tax preparation services we offer by contacting us right away. We promise that we'll work as hard as it takes—even 24/7, if necessary—to solve your IRS problems. For back taxes help, penalty abatement, legal representation, accounting services, and much more, you can put your trust in David B. Newman, LLC! 
David Newman is an attorney admitted to practice in New York State, and he can practice tax law in the State of North Carolina.